Mainstreaming Trainings, Advocacy & Social Protection
Setting up of Legal Aid Clinic.

Under Mainstreaming Trainings, JKSACS has trained 1463 persons during current financial year (2015-16) including Front Line Workers (ASHAs, ANMs & AWWs) from various districts of J&K thereby covering shopian, Ganderbal, Aknoor, Kote Bhalwal, Suhanjana etc. Also industry workers associated with SIDCO,Lassipora Pulwama were sensitized on the basics of HIV & AIDS. 100 Nodal Officers and Student volunteers from Red Ribbon Clubs of various colleges of Jammu received raining on HIV/AIDS.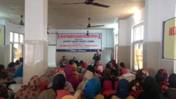 JKSACS created a Resource Pool of 18 people at the division level for Jammu at the first instance which includes District Health Officers and District Immunization Officers from the various districts of Jammu including Jammu, Udhampur, Kathua, Samba, Doda, Kishtwar, Rajouri etc. The Resource Pool shall mainstream the HIV training programme at their department levels and shall reach out to the unreached.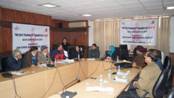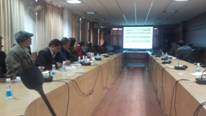 JKSACS held one advocacy workshop in collaboration with MAMTA (NGO) with the multi-faith leaders from Jammu including Muslims, Hindus, & Sikh religious leaders. The leaders were sensitized regarding the social & economic issues of People Living with (PLHIV) and the need to have inter-sectoral meetings.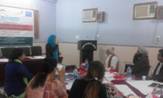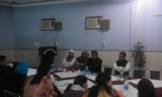 In addition JKSACS held inter-departmental coordination committee meeting with different crucial departments of the state including Department of Higher Education, J&K, Jammu, Department of Youth Services & Sports, Jammu, Department of School Education, Jammu, Directorate of ICDS Projects, J&K, Jammu. The departments were oriented regarding the need to mainstream the issue of HIV at various levels and rolling out of Memoranda of Understanding (MoU) with various ministries & departments at the state level for partnership. National AIDS Control Organization, New Delhi has already signed 14 MoUs with various ministries & departments at the central level which has to be done at the state level for partnership.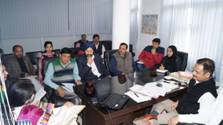 Financial Assistance for People Living with HIV (PLHIV)
JKSACS got Financial Assistance for People Living with HIV (PLHIV) in J&K successfully implemented.
Free Legal Aid for People Living with HIV (PLHIV)
Also JKSACS worked in getting approval from the Hon'ble Executive Chairman, J&K State Legal Services Authority for setting up of two Free Legal Aid clinics for PLHIV each at Jammu & Srinagar. Legal Aid Clinics (LAC) are required to provide HIV-related legal and support services such as resolution of disputes, intervening in situations where human rights of People Living with HIV/ AIDS (PLHA) are being violated and to provide assistance in linking the PLHIVs with relevant welfare schemes of the government.
                              (Copy of the order to be inserted)
For Meaningful involvement of key government departments in HIV/AIDS programme at the state level and getting the directives on social protection for people infected and affected with HIV issued, State Council on AIDS is the highest level body.
State Council on AIDS is an appropriate platform for facilitating a strong multi-sectoral response to HIV/AIDS. The role of SCA under the leadership of the Chief Minister/Chief Secretary provides administrative support at the highest level for AIDS response within the state. The policy level decisions required for meaningful involvement of departments in terms of promoting activities on vulnerability reduction, integration of services and advocating for up-scaling of social and legal support for infected and affected communities.
In order to enhance the political commitments, supports from members from State Legislative Assembly and State Legislative Council in response and state specific action on HIV/AIDS prevention & Control Legislative forums on HIV/AIDS has a very important mandate.
Legislative forums on HIV/AIDS can mobilize political and financial support to the issues of HIV. LFAs are multi-party consortiums which meet on a regular basis to plan for engaging elected leaders in the AIDS response at different levels. The LFAs complement the efforts of the SCAs and SACS in addressing advocacy issues, forming state specific policies, mainstreaming by key departments, addressing stigma and discrimination etc. at various levels.

AD Mainstreaming, JKSACS